The Caribbean Cable Cooperative Limited ("Co-op") was established in April 1997 by a group of cable companies in the Caribbean and the Atlantic Basin (the "Region"). Following the examples of very successful like-organizations in the US and Canada, the Co-op was formed to act as the single voice and representative of Co-op member cable operators in the Region.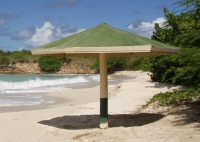 The consolidation of power of numerous smaller cable companies achieved sufficient critical mass of cable customers to enable the Co-op to open negotiations for affiliation agreements with television networks who wished to do business in the Region but had not found a cost effective way to do so.
It also gave the Co-op enough bargaining power to open existing agreements for renegotiation. Wholesale fees paid by cable operators to television networks represent a significant financial expenditure. With the combined buying power of hundreds of thousands of customers the Co-op successfully negotiated agreements which reduced wholesale fees.
The Co-op is a registered Bahamas Corporation, run by a Board of Directors. From its modest beginning in 1997, the Co-op currently has more than 40 Member Companies, representing 50 cable systems in 23 countries and over 600,000 cable customers. Members now pay wholesale fees that are comparable to cable operators in the US.
Learn more about Member Company Benefits and Member Obligations as well as Television Network Partner Benefits.